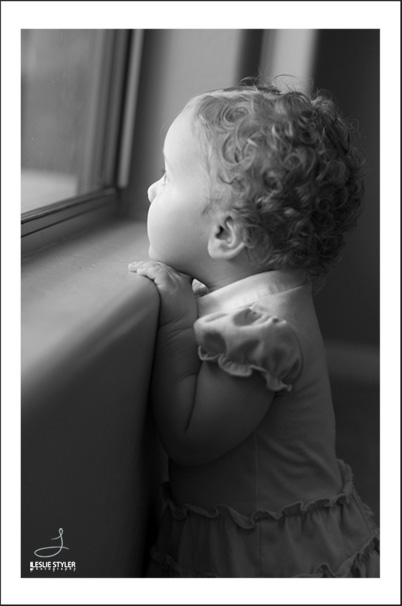 Are you in the process of learning photography?
Photography is about story telling as well. Think about photos as they are trying to tell a story and there is a reason behind the image or a purpose. What are you trying to tell the person looking at the photos?
What do you see in this photo of the little baby girl looking out the window?
I see a dreamer, her spirit wanted to explorer the outside world and how many adventures are out there. Peace in her spirit about how beautiful her life is right now. How she has a family that loves her and takes wonderful care of her which brings her part of that peace.
Here is a good example:http://blogs.ngm.com/blog_central/2009/10/the-story-behind-our-photo-of-grieving-chimps.html