Last year at this time I had the pleasure of first meeting the Lane family for their adorable little Miss A. I have photographed them for their Christmas pictures and now was very blessed to celebrate baby A.'s 1st year pictures.  Look at the pictures at the very bottom, it was made from Amy's wedding dress as her baptism dress. It's gorgeous, I wish I would have take a close up picture for her so you could see the detail better. It was amazing, one of her friend's Mom is a tailor and made this for her. I LOVED it!
This family is one of the nicest families I have met in Phoenix. Their children are sweet and a delight to be around. Amy creatively coordinated  her daughter's cake smash party decorations and outfit. I love having all different types of party themes  because the cakes are different and fun.  This one is made of roses all over the top. The cakes that are made for cake smash photos are decorated from a friend's company that I work together with  when they are getting 1st year pictures.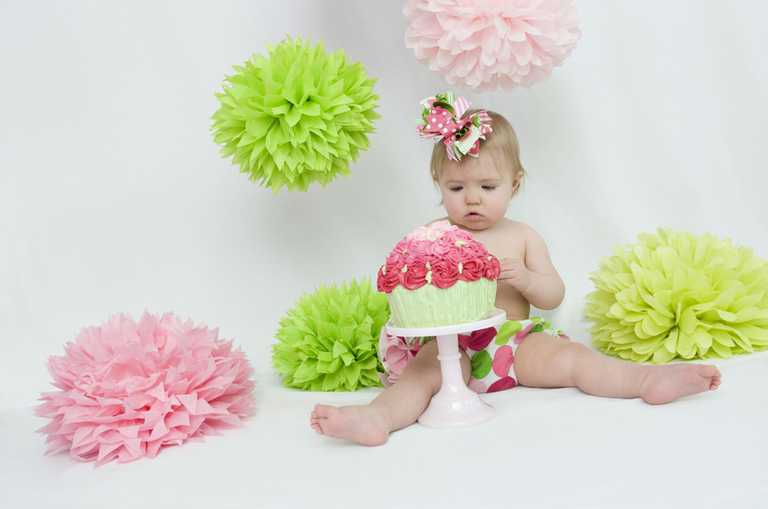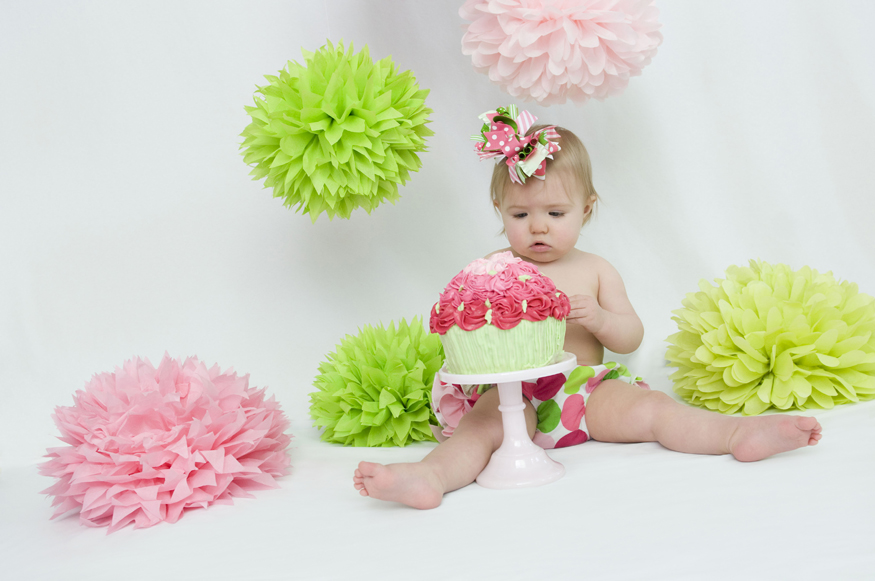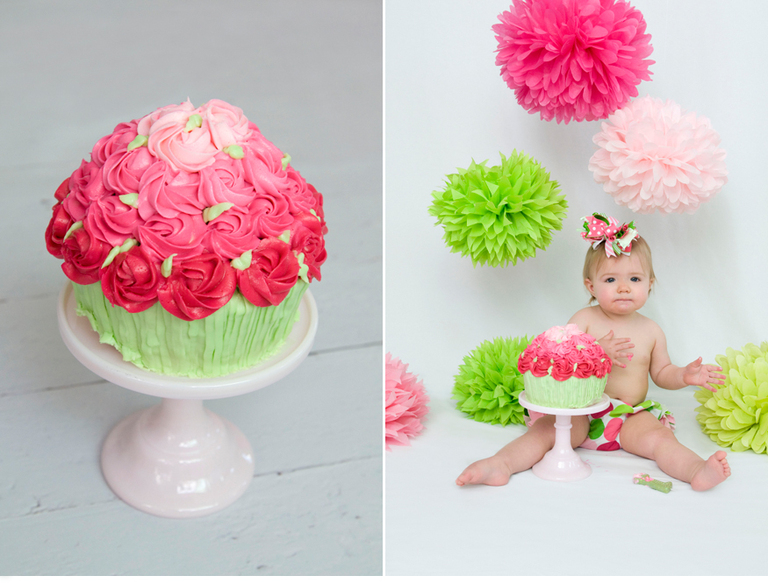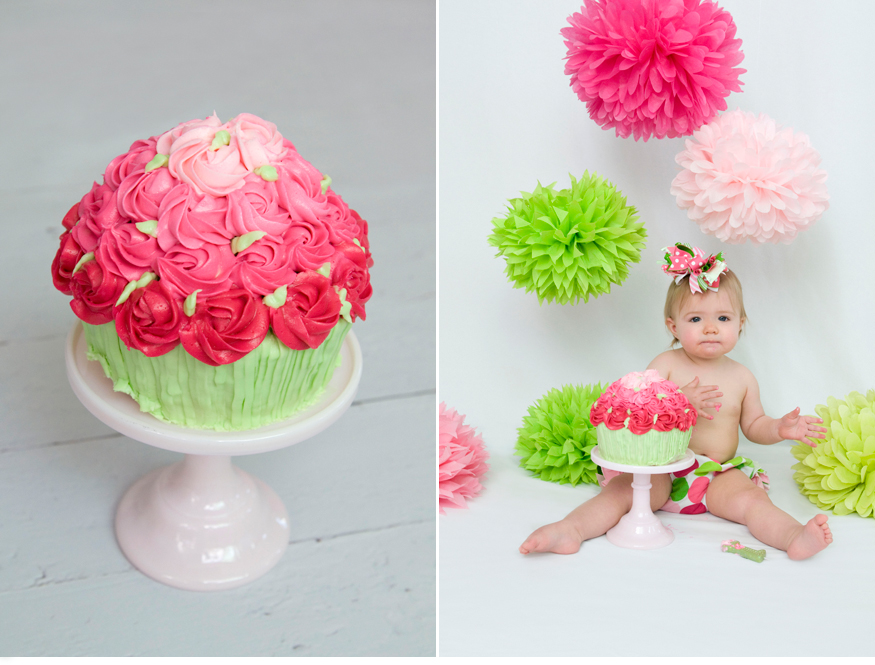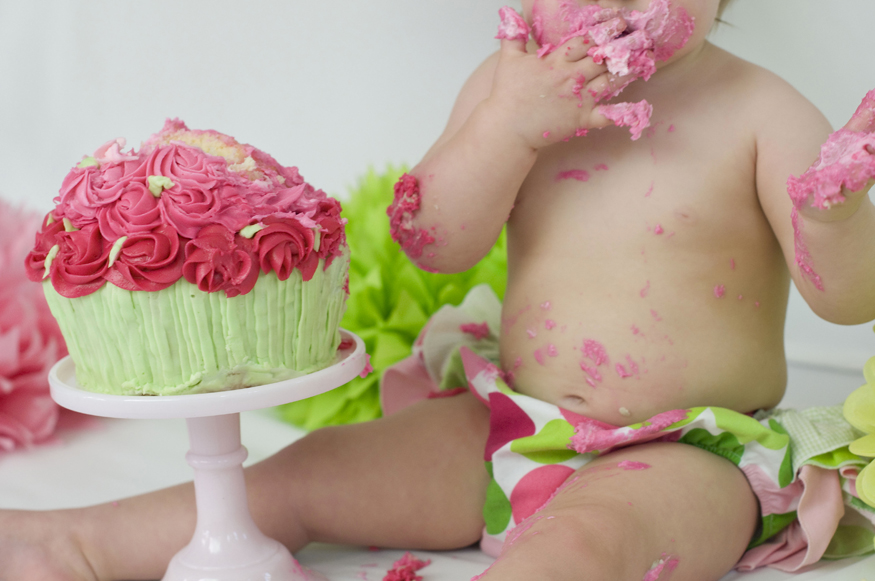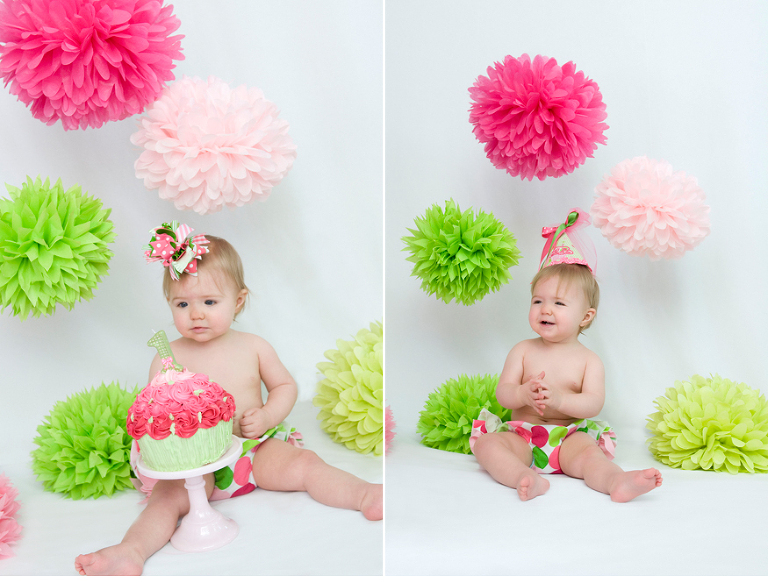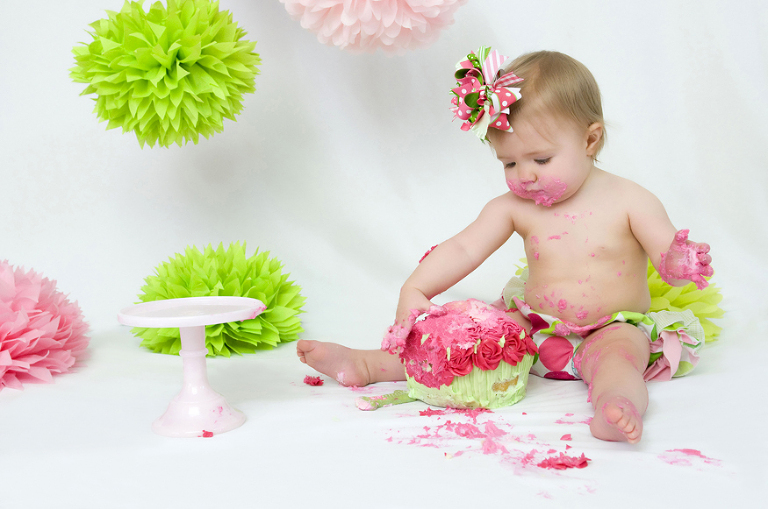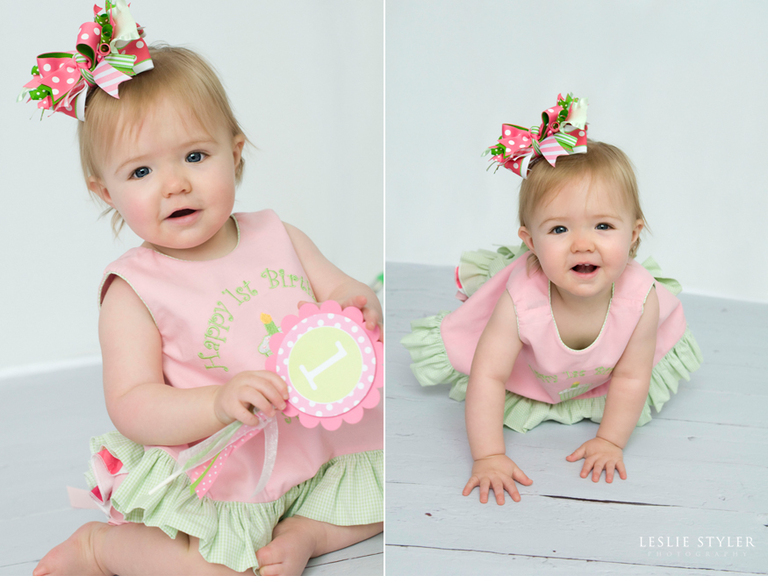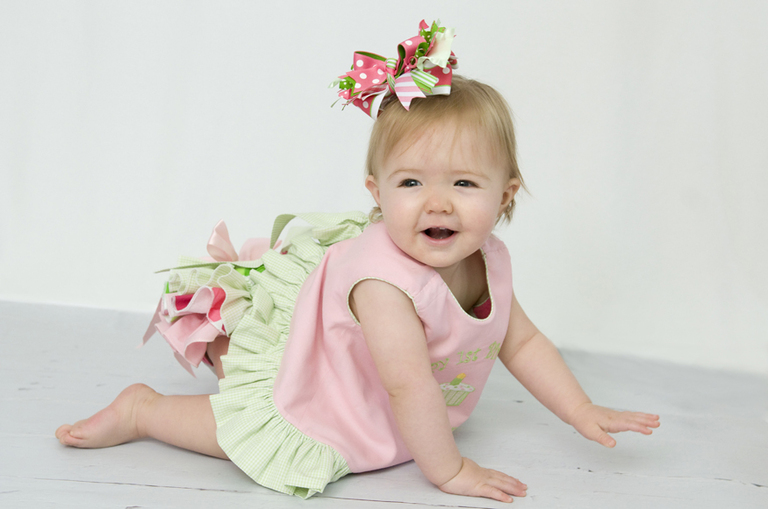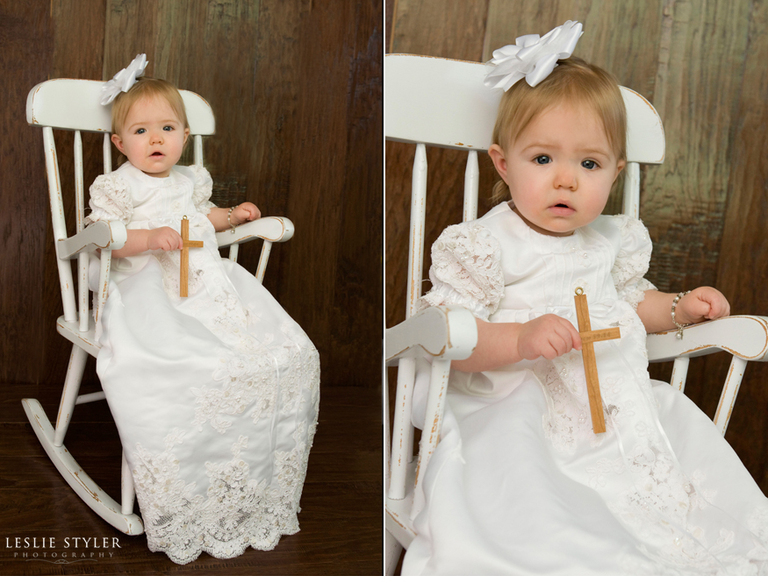 Here is her newborn baby picture from last year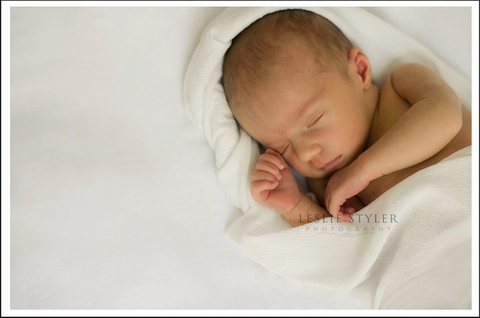 Thanks Lane family
Here is the email Amy sent: Oh my goodness Leslie!   These are cute!!