Hargreaves came to my studio in Gilbert a few weeks ago with their twins who turned 6 months old. Many of you might recognize them because yes I did their newborn session and 3 months. I posted one of the 3 months below so you can see how they have grown.
They are hiring me every 3 months to photograph their twins. I decided to offer them a FREE year collage so they can see how much they have changed that year. This offer is to anyone that hires me for either newborn, 3 , 6 , 9 and 12 month photo sessions. You can even get a FREE one if you do it every 6 months. I love the white she choose to do the photos because it's a classic color and looks pretty up against the natural earth tones she picked for backgrounds.  I had to share this story because it was so funny. Jodena went to leave and gave me a hug, since my husbands family is Italian they always have one person give a kiss on the cheek and the other hugs. LOL I accidentally kissed her cheek out of  habit. Thankfully she giggled about it too. I have tons of clients give me hugs and a lot of the time they are my first time clients. It makes me feel good that my clients feel comfortable in my studio and home while I work with them. To me a hug means so much more than a thank you. I treat my clients more than just clients, I treat them like good friends and how I would want to be treated.
Thank you Hargreave family for hiring me again, it was wonderful to see you all again.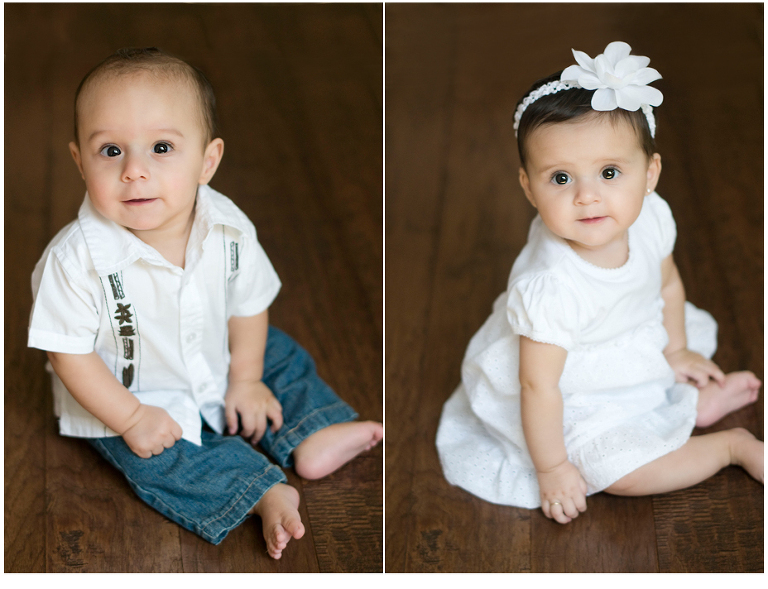 Look at those big beautiful brown eyes!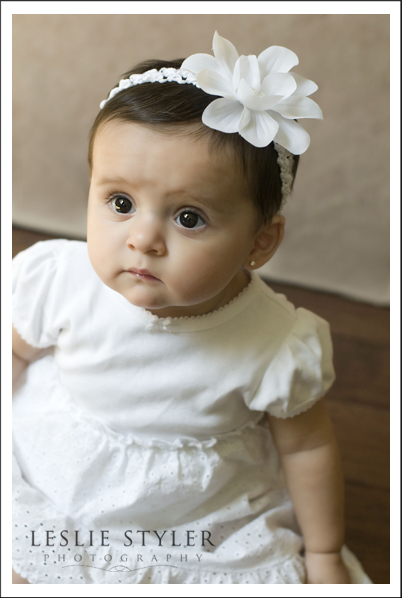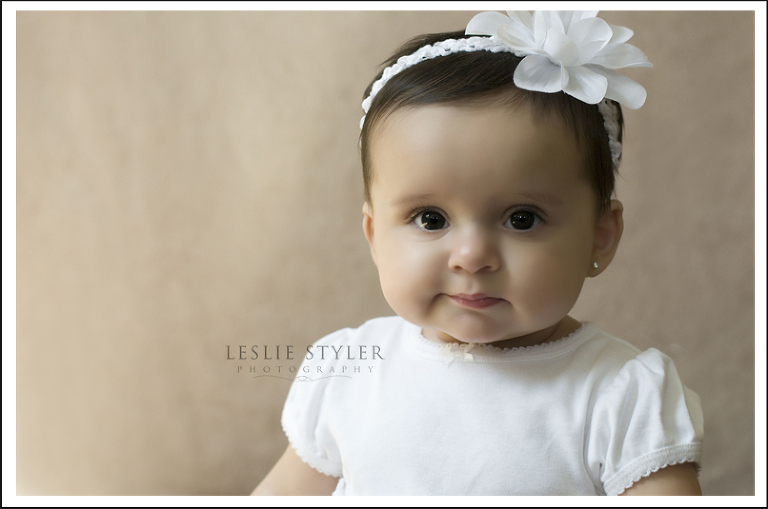 This is one of my favorite baby poses the grabbing of the feet. I wasn't able to get that photo with my daughter when she was that age because she just wouldn't do it. I happy Little Miss O. did !!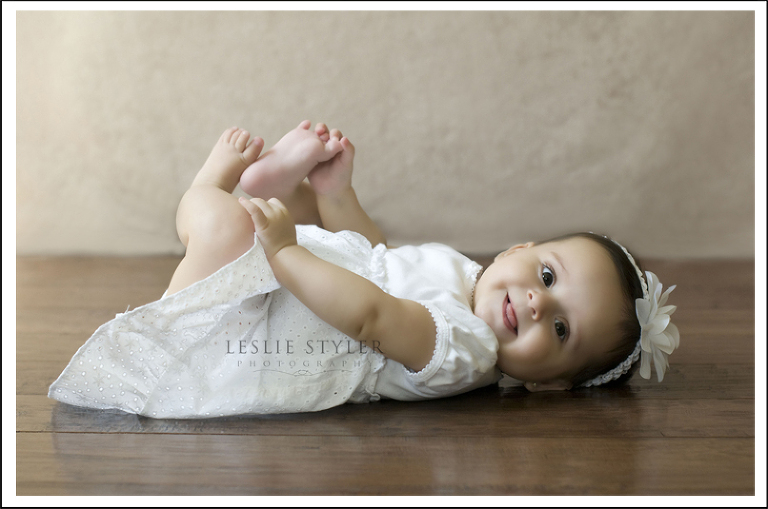 Isn't this photo beautiful of the girls smiling together.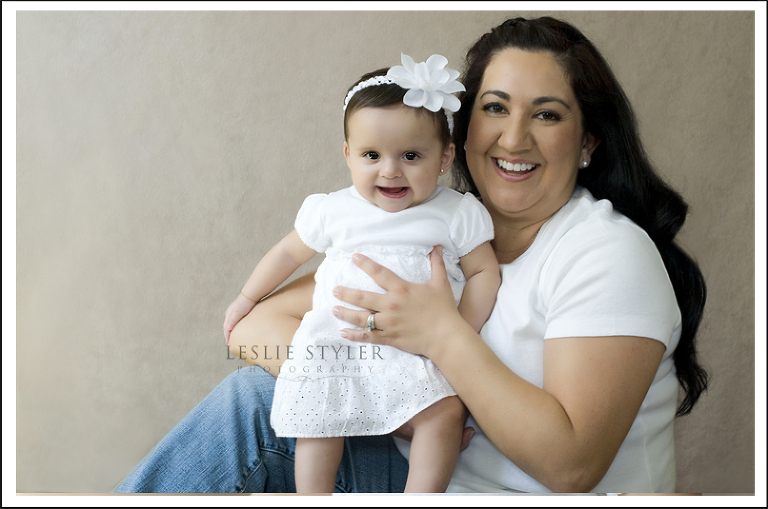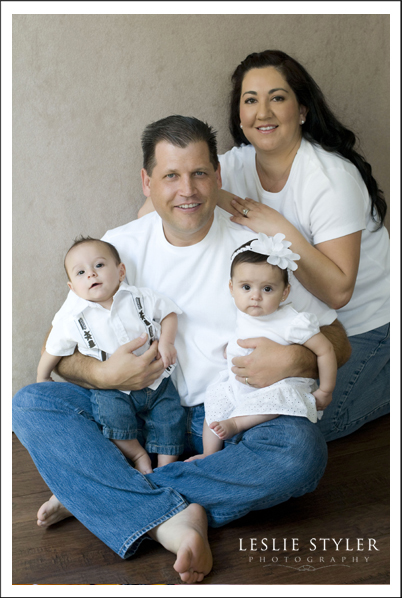 I have to say the naked babies are my favorite photo. This photo was Jodena's idea, she did some research before she came and knew exactly what she wanted. I LOVE how it turned out great idea with the hats too!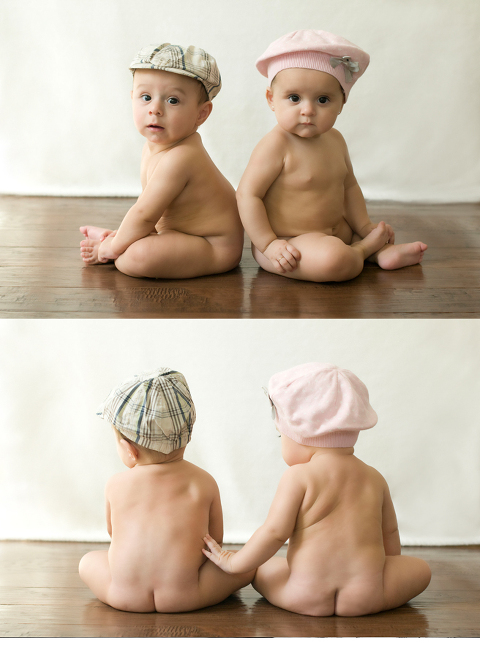 Here they are at 6 months and 3 months